The Blood Ring
$3.99
Also available from all online retailers.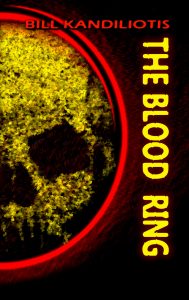 Description

Yellowcop is everywhere.
It can see and hear everything. It can track where you are in the physical world and what you do in the virtual one. This panoptic surveillance network is legal and built into in every electronic device, gadget or machine that comes off the factory floor, from robot trashcans to autonomous smartcars. Anonymity is officially dead, that is until the advent of the DENDROS, a quasi-sentient computer algorithm that hacks into all machines spanning the Global Internet of Things. Peer-to-peer, un-hackable, untraceable and totally cryptonymous, humanity can go back to indulging in its dark side — incognito and free.